MOSCOW RUSSIA
WINTER FOREST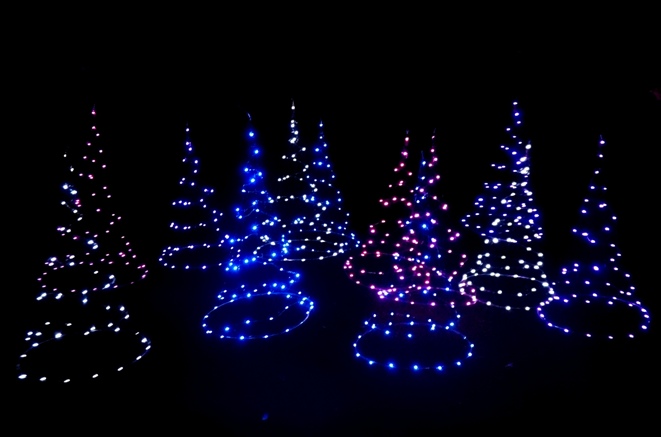 Created, designed, and built by Nikolai Zykov in 2020.
Puppet form: 12 glow marionettes.
Height: 90 cm.
Round dance diameter - up to 4 meters.
Materials: LED, metal wire, fiberglass.
First presentation - December 29 2021, Concert Hall, Kubinka, Russia.
WINTER FOREST - a round dance of 12 glowing multi-colored trees on the stage and above the auditorium, controlled by one person.
See PHOTO ALBUM of WINTER FOREST.