MOSCOW RUSSIA
LED GIANT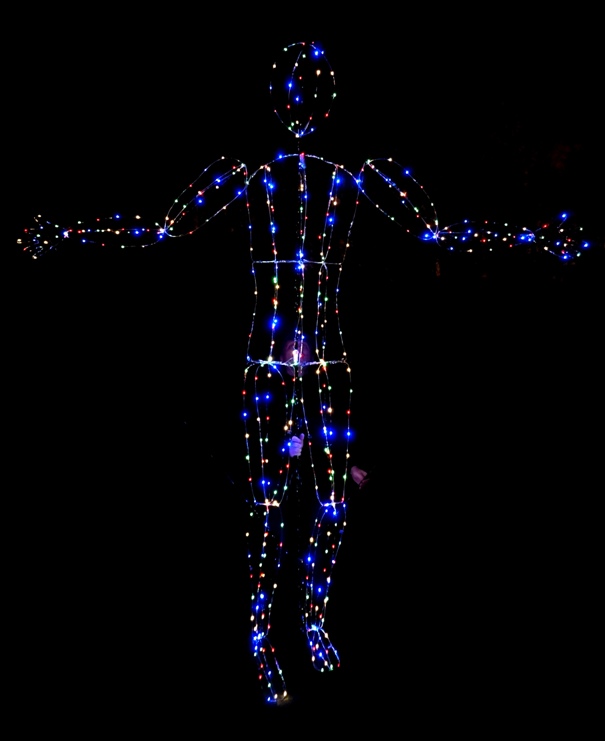 Created, designed, and built by Nikolai Zykov in 2020.
Puppet form: unique LED giant puppet.
Height: 3 meters.
Materials: LEDs, metal wire, fiber plastic.
LED GIANT is a giant luminous puppet created in front of the audience from an LED cloud and controlled by a single puppeteer.
See PHOTO ALBUM of LED TREE.