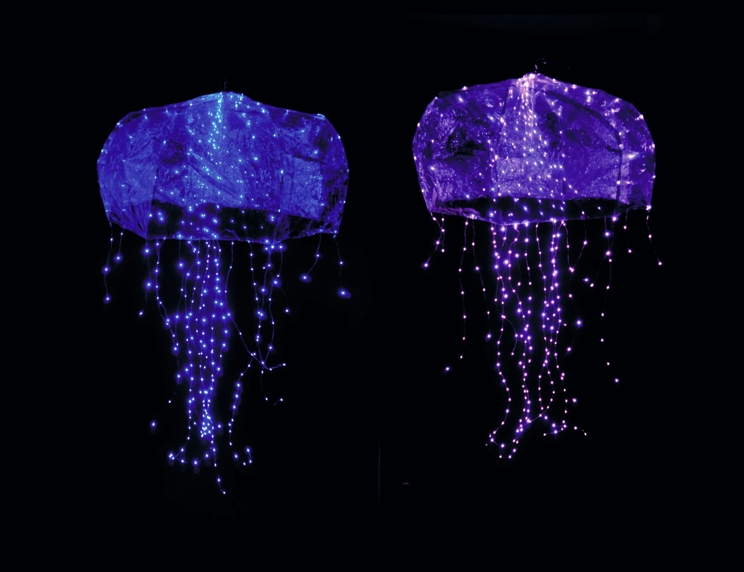 Created, designed, and built by Nikolai Zykov in 2018.

Puppet form: 2 giant LED marionettes.

Height: 120cm.

Materials: metal wire, LEDs.

First presentation - Jewish Museum, Moscow, Russia. September 26, 2018.

JELLYFISH - a dance above spectators of two giant LED jellyfish, operated by one puppeteer.

See PHOTO ALBUM of JELLYFISH.