莫斯科

俄羅斯
传记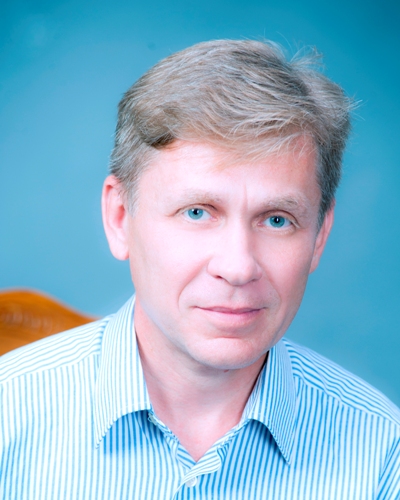 "兹科夫·尼古拉 (ZYKOV, NIKOLAI) 俄罗斯演员,导演,艺术家,木偶大师",百科全书"木偶",鲍里斯·戈尔多夫斯基,第171页。
尼古拉·兹科夫出生於1965年在莫斯科的一群工程師,他的生活與專業藝術無關。 他是Viktor Zykov的兒子,他是科學家,物理學家,發明家和候選科學家,還有Tatiana Zykova(née Smyslova),他是一名工程技術專家和教師。
When Nikolai Zykov was five years old, his parents took him to the Puppet Theatre of Sergey Obraztsov, who is the great grand-uncle of Nikolai Zykov.
After the show, Nikolai Zykov created his own theatre in his house and presented puppet performances for his parents and his younger sister. He usually did not make puppets by himself. Instead, he took details of toys and inter-connected them with wire.
Education:
1972-1982: Primary and Secondary School (compulsory general education)
1972-1973: Moscow Boys Choir (fortepiano, choir, solfeggio)
1974-1979: Moscow Music School (fortepiano, vocal, solfeggio, music literature, music composition)
1977-1983: Arcady Kovtun Puppet Studio (drawing, puppet construction, puppet making, puppet performing)
1980-1982: Tatiana Kakovkina Drama Studio (acting, poetry declamation, stage moving)
1982-1988: National Research University MAI (design of electro-mechanic systems). Received his Master of Science degree.
Nikolai Zykov began making puppets for his performances in 1977.
In 1980, Nikolai Zykov has made his first puppet vignette.
In 1985, he has created his first solo puppet performance and has founded his own professional puppet theatre - Nikolai Zykov Theatre.
Nikolai Zykov has created and has made more than 200 unique marionettes, hand, rod, radio-controlled and innovative puppets.
Nikolai Zykov constantly developed the technology and has created many new construction and technological innovations. Some of the more innovative designs include:
Nikolai Zykov is an author of over 20 puppet performances. These performances include: "Dinosaur and his friends" (1985), "The Magic World of Marionettes" (1993), "Cabaret of Metamorphoses" (2000), "New Year Puppet Show" (2000), "Giant and others" (2003), "Exclusive Marionettes" (2006), "Russian Puppets" (2010), "Radio-controlled Puppet Show" (2011), "Light Puppet Show" (2012), "New Animation", (2012) "Treasures of the East" (2013), "Puppet Bach Concert" (2014), "Dinosaur Show" (2015).
Nikolai Zykov has been a member of Russian Authors Organization since 1997.
Puppets of Nikolai Zykov took part in many popular TV shows in USSR, Russia and abroad. In 1994-1995, Nikolai Zykov hosted the children's TV show, "Everyday is holiday" on Russian State Television. In 2000 Culture TV Channel calls Nikolai Zykov "the most titled puppeteer of Russia".
Nikolai Zykov has received the diplomas of several competitions and festivals in Russia. Also, he has received the Gold Medal of the Arbeiterfestspiele International Festival in Germany (1984), the Medal "For Labour Valour" of the Supreme Soviet of the Soviet Union (1986), "Arts Innovation" award of the 12th China Shanghai International Arts Festival (2010), "Excellent Show" award of World UNIMA Congress and Festival (2012), "Performance" award of Asia-Pacific UNIMA commission (2014)
尼古拉兹科夫剧院在世界各地40多個國家執行了超過3500次的木偶演出:俄羅斯許多城市,還有阿根廷,巴西,委內瑞拉,墨西哥,美國,冰島,愛沙尼亞,拉脫維亞,白俄羅斯,烏克蘭,波蘭 ,德國,比利時,法國,西班牙,意大利,奧地利,捷克共和國,斯洛伐克,匈牙利,羅馬尼亞,保加利亞,希臘,塞浦路斯,土耳其,以色列,埃及,南非,毛里求斯,塞舌爾,伊朗,哈薩克斯坦,烏茲別克斯坦,塔吉克斯坦,巴基斯坦,印度,斯里蘭卡,中國,新加坡,台灣,韓國,日本。
---